Almost a fairy tale, not a conventional story as two former clients, hardly familiar to each other, in a few years time manage and lead a vehicle fleet management firm to success jointly. They managed to put the family enterprise onto the fleet manager's map after five years of common work. The purely Hungarian owned Mercarius is able to walk off with the business from multinational companies. We talk about the secret to success with the managers of Mercarius Fleet Manager, owner László Szűcs and Róbert Koleszár Managing Director.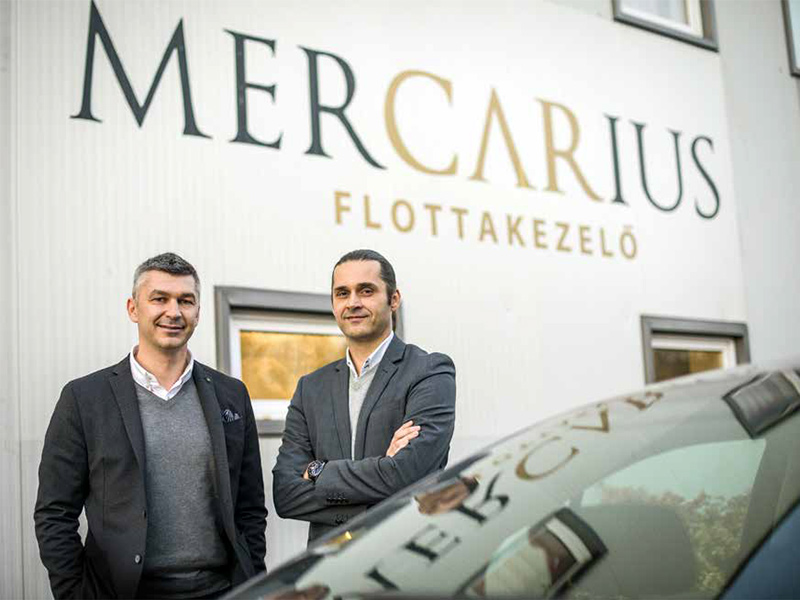 "We provide a stress free service: in other words, the client has only one thing to do, to fill up the car and drive. What is more, usually the petrol card is also given by us. The per diem of a consultant costs more than the monthly fee payable for a car, so you simply have to contract with going concerns, professional companies using reliable cars, since the car is an indispensable means of production for our partners" – this is how the "formula" goes. The company manages everything single handedly, without Subcontractors, cars are taken care of by own employees in own service stations, whether a repair, bring and carry service, tyre replacement, assistance, replacement car, insurance, assessment of a claim, fleet monitoring on the internet, second hand car dealership. Cars are treated as their own, they do not only lease vehicles, but provide a full range of services in every moment of the day, this is how the car issue will become free from any stress to clients. Fifty people work for Mercarius and handle nearly two thousand cars. Back in 2011, when László and Róbert joined forces to manage the firm, they had less then 400 cars. They offer the most reliable models in almost every segment, mainly within the Volkswagen-group, usually in the price category below 10 millions, but luxury cars are also available. Monthly leasing of a medium category car starts from roughly 120 thousand, containing all the services.
Róbert Koleszár and László Szűcs were both clients to the fleet manager company operated under the name Ágoston. For the last five years they manage the company together – under the name Mercarius. László was a power and gas trader before, Róbert managed an information technology consultant firm. Both of them were asked by the former owner, to take over and manage the family business fleet manager and the opportunity was grabbed by Róbert: he is the Managing Director since the end of 2008. When they needed an investor, he approached László, who joined the business in 2011. They managed to implement the jointly conceived plan drawn up at the time by today, they now are busy compiling the next "five years plan". They complement each other perfectly: Róbert is a good manager and notices the issues, while László resolves them in a creative manner.

Comfort instead of a status symbol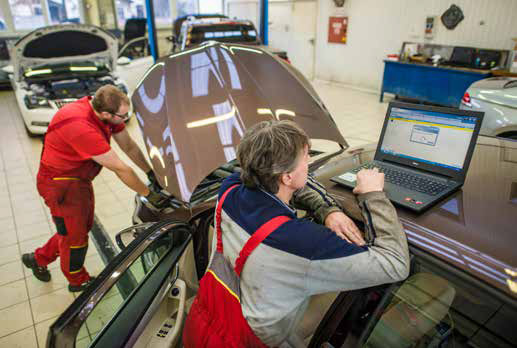 Car fleet managers usually employ Subcontractors, different entities provide service work, tyre replacement, insurances, and the more problem occurs with the car, the more commission goes to the intermediaries. "Only" the client comes off badly: in case of a problem extra costs must be born by him. As opposed to this, Mercarius operates cars in return of a fixed monthly fee, no hidden costs and subsequent settlement exists. "No issues should occur with the car, this is both the interest of the client and us. It can be best guaranteed when we have a control over the entire process, thus all of our services are more customer friendly and safe" – explains László Szűcs. The staff manages and maintains cars on a regular basis therefore a 3 to 5 years old car is just like a new one. Cars can be leased for medium term and rented for short term and they also have their own stock of replacement cars – they are a lot cheaper than conventional rent-a-car businesses.
Approximately 100-150 different companies add up to their clientele, coming from both the private and public sector. Staff members from lesser or major companies, for instance sales representatives, marketing staff, regional representatives, representatives of medical and pharmaceutical companies, but managers of large corporations as well.
"In the nineties the car was a status symbol, everybody stockpiled to have their own car. In contrast, today the first ten wishes of the Y generation do not include a car of their own. Now it can be overcome more conveniently and with less fuss" – thinks Róbert Koleszár. The bad debts after the world economic crisis changed the mind-set: instead of purchasing, companies now prefer leasing, which is good news to fleet managers. This way the competition is strong, you have to excel. "A fixed monthly fee is not only a correct deal, it also provides predictability: our clients know exactly how much they need to allocate to their car fleet, the cost can be planned such as wages and contributions" – enumerates the owner the benefits of the company.
Future is here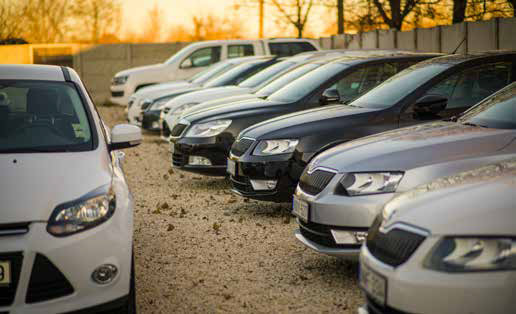 As a purely Hungarian owned fleet manager, they are a unique feature, and thanks to their high standard services they have become the fifth most successful fleet manager company of Hungary by today. In the forthcoming months the company will introduce electric cars and car sharing (a similar opportunity like the Bubi system of bicycles) services. Although the portfolio of fleet managers hardly ever has an electric car, Mercarius uses almost twenty environmentally friendly vehicles. So far only private persons were interested in electric cars, but slowly and gradually businesses also discover them. "A different mind-set is which is needed for penetration, you have to know way ahead, how much you have to drive a given day, where can you recharge it, this requires a lot more comprehensive planning and forward thinking" – explains Róbert. Since there are competitors who tend to copy their ideas, they will disclose their future plans with precaution. One thing is sure, they want to stand on multiple legs and they think about electric cars and car sharing in a complex manner. "For this you have to operate in a reliable manner with appropriate number of cars, which requires extra services, you need partners and green thinking, commitment, a serious information technology and logistics background, this is on which we work in the future" –László adds.
Source: Fordulópontok 2017